Corie Spanokowski is Director of Operations for ARCO / Murray's rental solutions division in Chicago.
Spanokowski supports employees in the implementation of national construction projects, offers career advice and acts as a mentor for project managers in their department. Spanokowski is also one of 18 on the GlobeSt Women To Watch List.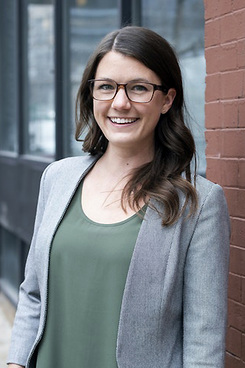 Corie Spankowski.
What was your biggest challenge as a woman in the design-build-construction industry? My biggest challenge, but the ultimate success factor, is to continue to find the qualification to be a woman in a male-dominated industry. I am regularly asked to find ways to use my gender and network of supportive women in the field to improve my career and the careers of the women around me. I have increasingly come to understand that there will always be negative people, situations where I am expected to overprove myself, and downright injustice. This prompts me to develop skills and abilities to anticipate these scenarios and not allow difficult circumstances to act as a deterrent. Rather than withdrawing from the thought that people are uncomfortable having a women run point, I am urged to embrace the intrigue of this novelty in our field. It makes me put my expertise to the test and further prove that I am exactly where I belong.
The construction industry has historically been a challenging industry for women. Where does the industry need to improve for women? I see the greatest need for improvement in our industry, starting with early training and recruiting. I've heard many times that the industry is slow to change because companies hire the best and brightest from a limited pool of candidates. predominantly white males of type A personality. Without sacrificing talent, we can go beyond the standard recruiting process by broadening our view of available resources coming into the industry. For example, let companies hire them at the College of Engineering's career fairs and at well-known organizations, but also focus on the Society of Women Engineers and smaller, specialized campus groups. Develop mentoring programs, professional education initiatives, and funding STEM programs to expand the selection of the best and brightest minds and create a more diverse and inclusive industry.
"Connect with a variety of professionals, develop those relationships and use the collective guidance to advance your career." – Corie Spankowski
How can women better position themselves for success, both in general and in your specific focus? I believe this is true for anyone looking to advance their careers – keep asking questions, not accepting things for what they are, and realizing that there is always more to learn.
What's the best advice you've received that has helped you succeed in your industry? And what is your advice for the next generation? I was very fortunate to meet a successful female company director at the beginning of my career. I didn't notice at the time, but she cemented an informal mentorship with me that I'm extremely grateful for. One of the first suggestions she had was to build a support system for different mentors around you – male and female, internal and external, formal and informal. So I want to pass the advice on to connect with a wide variety of professionals, build those relationships and use the collective guidance to advance your career.
Covid-19 is currently testing the skills of all leading companies in the real estate industry. In particular, what can women bring to the table if the industry continues to grapple with this crisis? Nobody knows the perfect solution to deal with this crisis, or the best plan to get back to the office. Covid-19 has had a wide range of effects on everyone due to different individual circumstances and overall levels of comfort. It is important to consider everyone's situation and do our best to respect the diversity of needs. Participate in the conversations and contribute ideas, provide feedback and help find the most complete solution. That way, we can ensure that all viewpoints are taken into account and respected as we set our plans for the next week, next month, and years.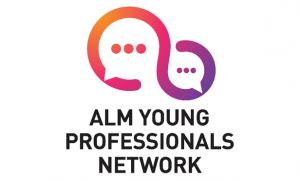 The ALM Young Professionals Network is a LinkedIn group where young professionals can find inspiration and help in tackling the challenges we all face in our careers. From salary negotiation to leadership to addressing issues of diversity and inclusion and the impact of current events on our careers, our editors will have conversations about how tomorrow's leaders can tackle each career milestone. We are happy about this central group. Click here to login.