"People are looking for that connection," says Smith. "Especially now. We cannot underestimate its importance."
Spilled with all the ink saleThe trials during COVID-19 tend to overlook one critical factor: the need for connectivity. It's a key issue for Natalie G. Smith, CPM, former President of IREM (Institute for Real Estate Management) San Antonio Chapter and Senior Property Manager at the pearl in San Antonio.
But a little background story is needed. The pearl is more than the name suggests. What began as the Pearl Brewery in 1883 is a 22-acre hangout for San Antonians. It has no fewer than 32 restaurant and retail locations, including a year-round farmers market and an integrated customer base of the center's office tenants and apartment buildings.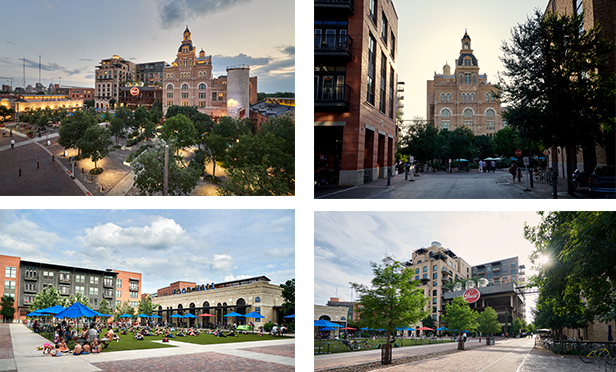 Pearl, San Antonio, Texas
"It's the best culinary and cultural destination for San Antonio," says Smith. "Our mission is to create places and experiences to foster human connectedness."
That became a major challenge last February when the effects of the pandemic first began to be felt. As the market experienced the continuing wave of the still booming economy, the Pearl tenants entered 2020 "with great dynamism" before trading almost came to a standstill.
And this is where the bond with the Pearl residents first became apparent. She also underlined the best practice approach favored by IREM.
Forge strong partnerships
"We see our stores and restaurants as partners," she explains. "So we met with them as soon as the government started shutting down non-essential businesses and we worked with them to offer flexible options for help and brainstorming opportunities to run their business."
This panning exercise included expanding the digital presence of tenants, if any, assisting those who did not initiate one, and emphasizing two strategies that have become commonplace: online delivery and roadside collection.
And through all of this, the Pearl tenants found the time to support the local community. Smith tells of a clothing retailer who turned to making masks and a restaurant became a must-have grocer. "Others have chosen to donate some of their product sales to causes like the local food bank," she explains.
Of course, such initiatives also have a practical aspect. They are keeping the names of the retailers from the public, and Smith reports that since March, some tenant sales have increased to 85 percent of 2019 performance.
COVID and the value proposition
All property managers faced challenges for the first time with the outbreak of the pandemic. As Pearl Management worked with its tenant base, it also faced challenges of its own, all directly or indirectly related to maintaining the asset.
The most important thing was "managing our time and resources to communicate with tenants and the public," says Smith. "It was necessary to keep in touch, especially now that we are opening up again. Our marketing department produced a daily COVID report that was sent to our tenants because they were struggling to keep up with the latest regulatory requirements."
A critical part of this news was security. The Pearl website takes center stage on what Smith calls a "living promise" and identifies the commitment Pearl is committed to for both renters and customers their health and safety.
Another challenge was keeping the cost of services under control. "How do you anticipate and manage costs when they fluctuate due to completely unpredictable pedestrian traffic?" She asks.
Part of the answer was to turn to internal resources and improved technology, "applications we would not have thought of before". In the first score, she relied more on employees than on employed services for tasks such as power washing or painting. Second, one of the uses was to install sensors on trash compactors to warn staff when it was full. "It's not sexy, but it's effective," she says.
In terms of budgeting for 2021, this year can only offer a meager base. "We try to be as slim as possible," she says. "We rely heavily on historical data for 2019 and give estimates based on sales activity, pedestrian traffic, and trends that I read."
Back to normal … kind of
The final stage of the COVID response seems to return to normal as much as possible while we observe our social distance. People are slowly coming out of hiding and eating out again, even if they have to remove masks to take a sip of wine.
"Retail will continue to find its sweet spot and operate in the COVID environment," says Smith. "Consumers are always more comfortable when they return to shops and restaurants."
That brings us back to the issue of connectedness. Smart retailers have been building loyalty digitally over the past few months and even adding some new customers in the process, says Smith. "Now they are rebuilding trust in physical space. People are looking for this bond. Especially now. We cannot underestimate its importance."